We Buy Scrap Metal from Individual Sellers in Minneapolis St. Paul, MN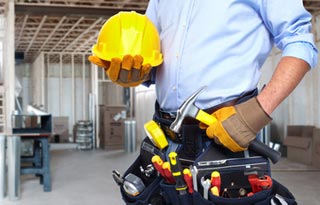 At our scrap metal recycling company in Minneapolis, the scrap metal we process for sale to our wholesale customers around the world comes from many sources. We create metal recycling programs for our many industrial customers and buy scrap metal from businesses both large and small throughout the Minneapolis St. Paul metro area. Equally important to our scrap metal buying business, are the many sellers who bring scrap metal to our facility on a daily basis. Individual scrap metal sellers are a crucial source of materials for our metal scrap yard and we value their business highly. Every pickup load or truckload of scrap metal that arrives in our receiving area gets prompt attention and a fair price quote for the materials.
Over the years we've never stopped being amazed at the variety of scrap metal that arrives at our facility from individual sellers. We always enjoy meeting those who sell us scrap metal and are happy to help them get full value for their loads. Beyond that, we are often able to help these sellers find ways to make their scrap even more valuable for future loads. Our goal is to create a long-term relationship with our sellers, who may include:
Scrap Metal Haulers – In every urban area, a number of enterprising individuals make a full-time or part-time business of collecting scrap metal from homeowners and small businesses. They bring this material to scrap metal dealers and earn money by selling it. Not only do they make good money by doing this, but they also help keep our communities free from clutter and help residents and businesses get rid of unusable items. We work with many of these scrap metal haulers, paying them best prices for their materials and helping them improve their understanding of scrap metal values.
Homeowners – It's amazing how much scrap metal can accumulate over the years at people's homes and in their garages and outbuildings. Homeowners can clear out that metal and bring it to us. We'll be happy to buy it for recycling, paying best prices and helping homeowners clean up their property.
Farmers & Property Owners – Around any agricultural operation, metal scrap builds up at a surprising rate. From worn out farm implements to a variety of other metal scrap, there's value in those accumulations. Load your materials into your truck and bring us to it for recycling and get fair pricing.
Handymen & Remodelers – These entrepreneurs make their living doing household repairs, minor construction jobs, and other work throughout the Twin Cities metro area. They also often do garage cleanups and help homeowners get rid of a wide range of materials. We invite Minneapolis St. Paul handymen and remodelers to bring all metal scrap to our modern scrap yard in any quantity to receive maximum value.
Siding Applicators – Aluminum and steel siding materials are among the materials purchased and processed by our metal recycling company in Minneapolis. We purchase removed aluminum and steel siding.
Hobbyists, Artists & Craft Workers – If your hobbies or other pursuits involve working with metals, you generate waste materials over time. Don't toss them in the trash, especially if it is high-value metal scrap. Accumulate it and bring it to our metal buyer and sell it to us.
Scrap Metal Buyer for All Quantities & Types – Minneapolis St. Paul, MN
At our scrap metal company in Minneapolis, every seller is an important customer. While each individual seller may not bring us multiple tons of material to buy, what they bring us is an important part of our business and we recognize their importance. We also enjoy meeting and working with sellers at our scrap yard. We have met many interesting individuals who sell us scrap in our decades of doing business. Individual sellers have brought us an amazing variety of metal scrap as well as great stories to go along with their loads. As with all of our customers, individual sellers always are treated with courtesy and offered fair prices for their scrap. Load up your metal scrap and make the short drive to Leder Brothers. We'd love to meet you.