We Recycle Scrap Metals from Twin Cities Construction Sites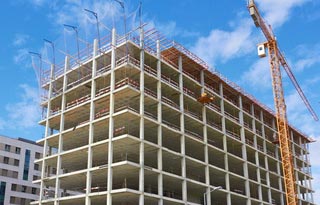 Building contractors, housing project developers and other builders often generate substantial amounts of scrap metal during the construction process for any building. Turning the steel, iron, copper and aluminum scrap into money is an excellent way to recover part of your costs for the building project. As the leading scrap metal buyer in Minnesota, we welcome scrap metals from construction contractors and other builders. Our clean, secure, and safe facility in Minneapolis is centrally located and has an efficient receiving area for your materials. You'll get in and get out quickly and get the best prices paid for the scrap you bring us. For large projects, contact us for bins, roll-off containers and other aids in helping you to collect and sort all the waste materials. We'll pick it up, provide you with a detailed, itemized report and pay you a fair price based on the market value. Today's construction materials and building techniques generate valuable metal scrap that should not simply be sent to landfills. Here are some of the scrap metal types we buy from builders:
Demolition Scrap – If your project requires demolition before construction can begin, take the time to strip out copper pipe and electrical wires, along with any other metals from the demolition process. Metal fencing can also be recycled by us. We will pay top prices for all of your metal demolition scrap.
Rebar & Other Reinforcing Steel – Cutoffs, waste, and damaged rebar can be recycled. You can recover its value following foundation and other concrete work. Just bring it to us for recycling.
Structural Steel – All steel scrap generated during construction has value. Our metal recycling service company pays you top prices for these materials.
Pipe, Fixtures & Electrical Wire – Scrap from plumbing and electric work on any project should not be discarded. Cutoffs, short pieces, damaged materials, and more have value when brought to our Twin Cities scrap yard.
Aluminum Scrap – From extrusions, siding and other items to soda cans discarded by workers, aluminum is easy to sort and recycle with us. You'll recover its scrap value instead of sending it to the landfill.
Scrap Strategies for All Construction Contractors – Minneapolis St. Paul, MN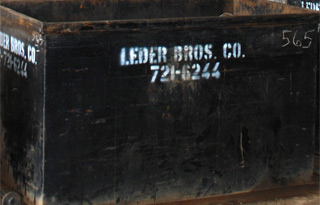 On any construction project, collect all steel, copper, iron and aluminum in sorted and separated collection areas. Conveniently located scrap metal piles, barrels, and bins make it easy for workers to discard metal scrap, waste, and damaged materials in a way that makes it easy to bring it to our Minneapolis scrap metal recycling facility at the end of the project. You'll get top prices for your sorted materials when you deliver it to our recycling center in Minneapolis and St. Paul. Our receiving area is swept clean daily to prevent tire damage, and our scrap intake process is fast and efficient. We welcome your business.
For any large construction project, contractors can contact our scrap buyer for assistance in dealing with the scrap metal generated during construction. We can supply luggers, roll-off bins, and other containers to help you collect, sort, transport and store scrap metals from your project during construction. By establishing a simple collection plan, you'll recover more from scrap metal generated by your workers and subcontractors. We'll pick these up during construction or after project completion and pay you fair market prices for your scrap metals.
Most Trusted Scrap Metal Buyer – Minneapolis St. Paul, MN
With 100 years of continuous operation in the Twin Cities as a family-owned scrap metal company, Leder Brothers has built a solid reputation through fair prices, complete customer support, and establishment of long-term relationships with our valued customers. When you sell your scrap metal to us, you can be confident in receiving full value and the efficient friendly service you expect and deserve. Before beginning your next construction project, we encourage you to get in touch with us. We'll show you how you can recover maximum value for all scrap metals generated during construction.