Convenient Minneapolis Scrap Yard Location in the Twin Cities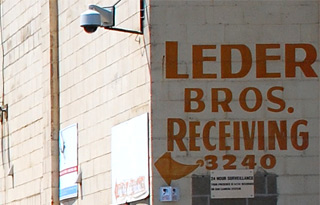 Wherever you are in the Minneapolis St. Paul metro area, the Leder Brothers scrap metal receiving location is a short, simple drive away. From I-94, I-35 or the Crosstown Freeway, we are just two short blocks south of Lake Street and one block east of Hiawatha Avenue in south Minneapolis, between East 32nd Street and East 33rd Street. Access to our clean, safe and secure receiving area is easy for trucks of all sizes and you can drive directly onto our certified electronic truck scale. As soon as you arrive, one of our scrap metal specialists will assist you, efficiently and courteously. We look forward to meeting you and helping you get top prices for your scrap metals.
Get The Best Prices for All Scrap Metal
As the Twin Cities metro area's leading scrap metal company, we work hard to build long-term relationships will all of our retail scrap metal customers. We do that by providing a convenient location, prompt service and accurate metal analysis. We pay fair market values for all metals on the spot. When you bring your scrap metal to our safe, clean scrap metal yard, you'll know that the price you receive for your materials is based on an accurate assessment of your load and current market prices for your metal scrap. We serve all scrap metal haulers, from individuals to industrial customers. Bring all of your scrap metal to Leder Brothers in Minneapolis for the best price.