Top Scrap Metal Prices – Minneapolis St. Paul, MN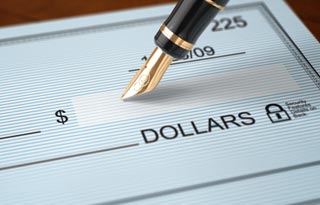 At our Minnesota scrap metal company, our regular retail customers know us for our fair and prompt payment for the metals we buy. Our industrial and commercial customers value our accurate grading and payment for their scrap metal. Fair pricing for the materials we buy is a high priority for our metal recycling company. That's because we rely on our sellers to be our source of supply for the wide range of metal scrap we process for sale to our wholesale buyers.
There are a number of scrap metal buyers in the Minneapolis St. Paul metro area, competing for the same materials. Competitive, accurate pricing is crucial for our continuing success. When you bring your scrap metal to us or have us set up a metal recycling program for your company, you are assured of accurate pricing, based on current market conditions and the actual composition and condition of the metals you sell us. The information below will help you understand how prices are set for scrap metals:
Scrap Metal Prices Are Constantly Changing

Most people see news about the constantly changing prices of gold and silver in their local newspapers and on television news. Similar price fluctuations occur for all metals and the value of any individual metal or alloy is never fixed. As the top scrap metal company, we constantly monitor metal market rates, both in the United States and internationally. On the day you bring a load of scrap metal to us, we know the up-to-date market prices.

Scrap Metal Prices Are Based on Weight

The market value of all metals is based on weight. Some metals are priced by the ton. Other metal prices are measured in pounds. For a few precious and rare metals, prices are quoted per ounce or even per gram. It's important to remember that market prices are quoted for a specific metal at a specific purity level and form. Unprocessed scrap metal is almost never in that form or purity.

The Composition of Scrap Metals Affects Their Price

Very few metals are used industrially in their pure form. Almost all metals in finished products are alloys which are mixtures of different metals to meet specific characteristics. For example, pure gold is not used for any finished products. Gold is mixed with other metals to make it more durable, alter its color, or to make it more affordable. The same is true for most other metals. When you bring us scrap metal, we use a state-of-the-art handheld X-ray Fluorescence (XRF) analyzer to show us the precise composition of your scrap. We base our price quote to you on the actual alloy composition and use that composition to sort metals for resale.

The Condition of Your Scrap Helps Determine Price

Scrap metal condition is an important factor in determining its value. For example, copper pipe has one value if it is clean and contains no residues or coatings. If it has soldered fittings or internal deposits, it will have a lower value. Copper wire with insulation on is priced differently from bare copper wire. The same is true with all metals. Condition or grade is one of the factors that affect the price we pay for your scrap. We'll explain those factors to you and can show you how to increase the value of your scrap in the future.

Processing Scrap Metals Affects the Price We Pay

In every case, the scrap metal you bring us requires processing by us before it can be sold to our wholesale buyers. The amount of processing required depends on the nature of the material and the requirements of our wholesale buyers. Our processing costs are part of our calculations in determining the price we will pay for your scrap. We are always happy to help customers understand how they can prepare the scrap they bring us to increase its value.

How Much We Will Pay You for Your Scrap Metal

All of the factors above, along with our need to realize a profit from our business operations, affect the price of your scrap metal load. The price we offer you is based on a careful calculation of all factors. Every scrap metal company must consider the same factors and our prices are always highly competitive in the Twin Cities and across Minnesota. Due to our efficiency and technology, we are able to offer top dollar for scrap metal to our sellers. Due to our careful analysis of your actual scrap, we pay you fairly for exactly what you bring us. We will also work with you to help you learn ways to increase the value of future loads. Our goal is to make every seller a long-term repeat customer.
Twin Cities Leading Scrap Metal Buyer
In the competitive world of scrap metal companies, selling your scrap metal to a scrap dealer that values its sellers, analyzes scrap metals precisely, determines proper grading and uses accurate weight measurements is your best assurance of a fair price. At our metal recycling company in Minneapolis, you'll find all of those criteria met each time you bring a load to us and every time we quote you a price. Add to that our clean, efficient operations, and you can be assured that you're getting fair value for your scrap metals. Our 100 years of continuous operation and our long list of satisfied customers are more reasons to deal with us for all of your scrap metal sales.