Leder Brothers – 100 Years of Scrap Metal Recycling Service in Minnesota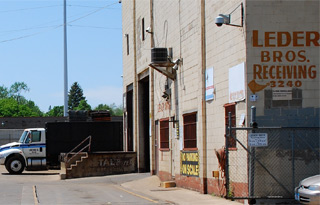 Our metal recycling company had its start in 1913 when Abe Leder began collecting and selling scrap metal and used equipment. As time went on, the company grew and eventually Abe's two sons joined the operation. Morton and Leonard Leder focused on the big picture and purchased a processing facility to handle the increased demand for their services. Under the current management of family members Mark Leder and Isaac Einisman, Leder Brothers Metal continues to provide superior service by investing in the latest technology and the proper environmental safeguards to meet the needs of their retail, industrial and commercial customers. Today these two industry professionals eagerly await the opportunity to assist you with your scrap metal recycling inquiries.
People Are the Core of the Leading Metal Recycling Company in Minnesota
Mark Leder – Co-Owner

As the grandson of Abe Leder who founded Leder Brothers in 1913, and son of Morton Leder, who created the first physical location with Mark's uncle Leonard Leder. Mark has been surrounded by the scrap metal business since childhood. He started working at the business at age 13 and then joined the company as the next generation to be involved in the family business. In 1984, Mark Leder and Isaac Einisman purchased the company and became the co-owners of our Minnesota leading scrap metal collection and recycling company.

Isaac Einisman – Co-Owner

Morton and Leonard Leder's cousin, Isaac Einisman, moved to the Twin Cities in the 1970s from his home in Chile and made a transition from his background in clothing and textiles into the scrap metal business, perfecting his English at the same time. In joining Mark in the purchase of the family business, he became a partner in the thriving Twin Cities scrap metal recycling company. As the Spanish-speaking population of Minnesota has grown, Isaac's fluency in Spanish became very useful.

The Leder Brothers Staff

Our scrap metal collection and recycling company employs about a dozen people in its operations and two-thirds of those employees have been with the company for 15 years or more. All represent our business with respect and courtesy for sellers and clients and share the company's emphasis on customer service and efficiency. Long-time scrap sellers recognize the benefits of the company's respect for their employees and for their customers.

Our Modern Minneapolis Scrap Metal Yard

In 1970, Leder Brothers moved into its current scrap collecting facility, following highway construction that took over the previous location. Our metal recycling center is conveniently located at 3240 Snelling Avenue South, Minneapolis, MN 55406. It is just off Lake Street and between Hiawatha Avenue and Minnehaha Avenue. It features a clean, safe receiving area, an outdoor handling and storage area and a spacious indoor plant for processing scrap metals.
Our Focus on Scrap Metal Sellers & Wholesale Buyers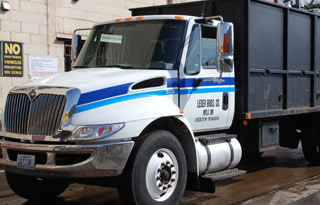 Throughout the 100-year history of Leder Brothers, the consistency of its mission and standards has played a large role in its continuing success. Dedication to customer service, impeccably honest business dealings, and fair pricing for its customers are the guiding principles of this metal recycler. Combined with up-to-date equipment and technology, those basic principles have continued to guide us into the 21st Century. Our many long-time sellers are the evidence of our success. We continue to strive to make each customer a long-term customer. Please contact us at any time with your scrap metal needs.