Industrial Scrap Metal Recycling Services – Minneapolis St. Paul, MN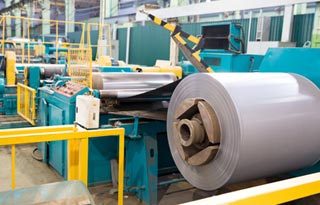 Minnesota, particularly the greater Twin Cities metropolitan area, is home to a wide range of manufacturing, industrial, and other commercial businesses that generate a large amount of metal scrap in the course of their operations. At our scrap metal recycling company, we offer customized waste collection and recycling programs to meet the needs of your industry. By converting metal waste into revenue, rather than disposing of it in landfills, you recover a portion of your materials costs and operate in an environmentally conscious manner. As the leading buyer of scrap metal, we have created various recycling programs to support the following industries in Minnesota:
Manufacturers – Our recycling programs make dealing with metal waste generated by your production lines simple and recover value from your scrap including aluminum, iron, steel, copper, bronze, brass and stainless steel.
Central Maintenance Centers – For a wide range of industries, recycling metals from maintenance operations is environmentally sound and economically wise.
Industrial Machine Shops – From expended tooling, turnings and cuttings to cut-offs and other scrap, your metal waste including specialty alloys is valuable.
High-Tech Industries – Our metal recycling company in Minneapolis is a ready market for your metal waste, including gold, silver, platinum, rhodium and palladium.
Communications Industry – Call on our scrap metal yard to handle recycling of wire, cable, and other waste materials.
Public Utility Companies – These industries generate large quantities of valuable scrap metals from wire and cable to industrial scrap.
Foundries – Rely on our metal recycling services to handle your casting waste metals and to recycle them properly.
Printing Facilities – Let us recycle your expended printing plates and get the best prices for these materials.
Aircraft & Aerospace Industries – From exotic alloys to a full range of other metal scrap, let us create a customized collection system for you.
Other Industries – For any industrial facility that generates quantities of scrap metal of any type, our industrial metal recycling has a solution for you.
We Help Your Business Streamline Your Industrial Metal Waste Stream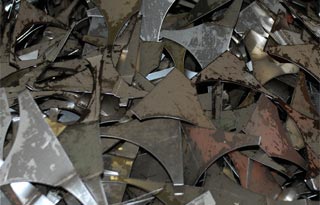 At our Minnesota scrap metal recycling center, we have created scrap metal recycling programs for our industrial clients throughout the greater Twin Cities metro area. From assisting companies in designing a program specific to their industry to our state-of-the art metal analysis and processing system, we help corporations and other companies get the maximum value for their waste metals. Here's how we provide top-flight service:
On-Site Visits – At your request, our scrap metal recycling experts will visit your facility and help you assess your waste metal stream. We'll make recommendations to help you create a recycling system that matches your exact needs.
Collection Systems – We can supply luggers, roll-off bins, and other containers to help you collect, sort, transport and store your scrap metals. Totes, drums, and self-dumping hoppers are other equipment we can supply.
Pick-up Services – On a pre-arranged schedule or on request, we will pick up your scrap and transport it to our Minneapolis scrap yard for analysis, weighing and processing. Our certified scales and state-of-the-art metal analysis technology assure you of accurate analysis, weight measurements and fair pricing.
Prompt, Fair Payment – We will supply detailed, itemized statements for your scrap metals and pay competitive prices based on current market pricing for all scrap from your location.
Industrial Scrap Metal Buyers for All Twin Cities Companies
For comprehensive scrap metal recycling services, industrial companies throughout the Minneapolis St. Paul metro area choose Leder Brothers to handle their scrap efficiently and competitively. Our century-long reputation for customer service, fair pricing, and professionalism is your assurance of quality and satisfaction. Contact us today to discuss your metal recycling needs and we will be happy to assist you in creating an efficient, cost-effective metal recycling program that helps you recover maximum value for your metal scrap and waste.