Minnesota Scrap Metal Sellers Are Our Highest Priority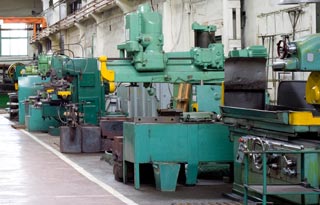 As a scrap metal recycling company, we recognize that the customers who sell us their scrap metal are the foundation of our business success. From individuals who collect scrap metal throughout the Minneapolis St. Paul metro area and bring it to our recycling facility to our industrial customers who rely on us to help them recover the value from metal scrap generated in manufacturing, we serve a full range of scrap sellers. In every case, we assist customers in being paid full value for their scrap metals through accurate composition analysis and weight measurements. Creating long-term relationships with sellers based on trust and confidence, is our top priority. Our retail customers include those listed below and more.
Scrap Haulers – From homeowners and farmers to individual scrap collectors and haulers, our convenient Minneapolis scrap metal facility provides a clean, safe place to bring scrap metal for sale. We welcome individuals to bring their metals to our facility where they will be accurately identified and weighed. We pay competitive prices on the spot.
Machine Shops, Plumbers & Car Repair Shops – Many small businesses generate scrap metal. Automotive repair, plumbing, HVAC, electrical, and machine shop companies, contractors, remodelers and many other businesses bring their scrap metal to our Twin Cities location to receive top prices, while keeping their own business location clean and inviting. We're a short drive from businesses throughout the Minneapolis St. Paul metro area and we will identify, weigh and price your scrap metal efficiently and quickly.
Industrial & Manufacturing Companies – For industrial companies and manufacturing facilities, recovering the value of scrap metal waste created in the course of business activities. As the most reputable metal recycling company, we specialize in assisting industry in creating effective, efficient recycling programs. We can supply a wide range of containers for transportation, sorting and storage. We can create a customized pickup schedule to suit your needs. Let us help you design a recycling program and recover the most from your scrap. We also buy excess metal inventory and surplus stock.
Construction & Demolition Companies – Demolition operations often generate large quantities of scrap metal, and we can help you recover the value of that scrap. For small demolition jobs, bring your metal scrap directly to us for immediate payment. For large projects, contact us in advance and we will help you develop a metal recovery plan. We also assist major demolition projects by selectively purchasing metal scrap at the best possible prices.
Government & Non-Profit Organizations – We offer creative solutions for a wide range of government and non-profit organizations to assist them with any scrap metal recycling programs. From utility, road, and maintenance departments to cities, counties and non-profit organizations, we will be happy to assist you in every way with your metal recycling needs.
Complete Customer Service for Scrap Metal Sellers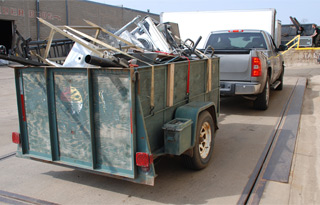 Without the loyal repeat sellers who supply us with scrap metal, our Minnesota metal recycling company could not remain in business. That is why we consider our sellers to be our most important assets. We serve their needs with honesty, friendliness, accurate analysis, precise weight measurements and fair pricing. This is the foundation of our business practices. Paying competitive prices for all scrap metal, based on current market prices and accurate analysis of the composition and condition of the scrap is always our policy. Our precision electronic scales and state-of-the-art X-Ray Fluorescence (XRF) analysis equipment mean that we pay full value for exactly what our sellers bring us. We insist that each seller be treated as we would want to be treated. We believe that is the key to building relationships and long-term business.
Trusted Scrap Metal Buyers – Minneapolis St. Paul, MN
At our Minneapolis scrap yard, we know that scrap metal sellers have many locations where they can sell their materials. To compete for that business, we have been dealing fairly and honestly with every customer since 1913. As a family-owned business for three generations, we know that our integrity and fair pricing policies have played a large role in the growth of our business. We want every customer to become a long-term customer and we know that building long-term customers demands excellence in customer service. Contact us today to discuss your scrap metal needs or bring a load to our convenient Minneapolis location, and we'll show you why Leder Brothers is the Twin Cities scrap metal leader.